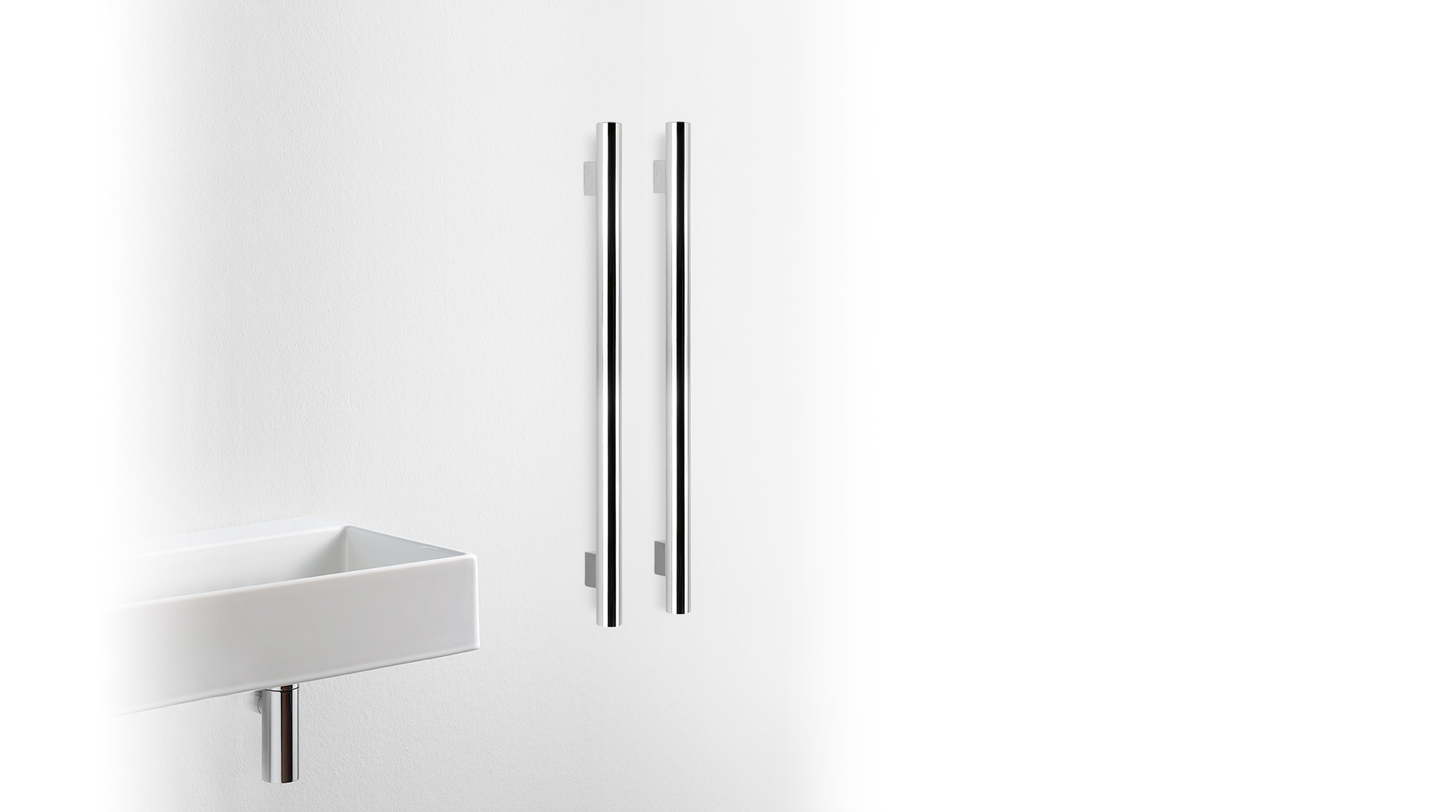 minimalist towel warmer FOURSLIM BY ARCH.
The towel warmer Fourslim was developed in collaboration with Manuel Aires Mateus' architect studio under the theme "less is more".
The combination of two or more elements allows it to be used for the room heating.
In central heating, electric or mixed versions, this radiator will provide a distinctive atmosphere.
(sold individually)