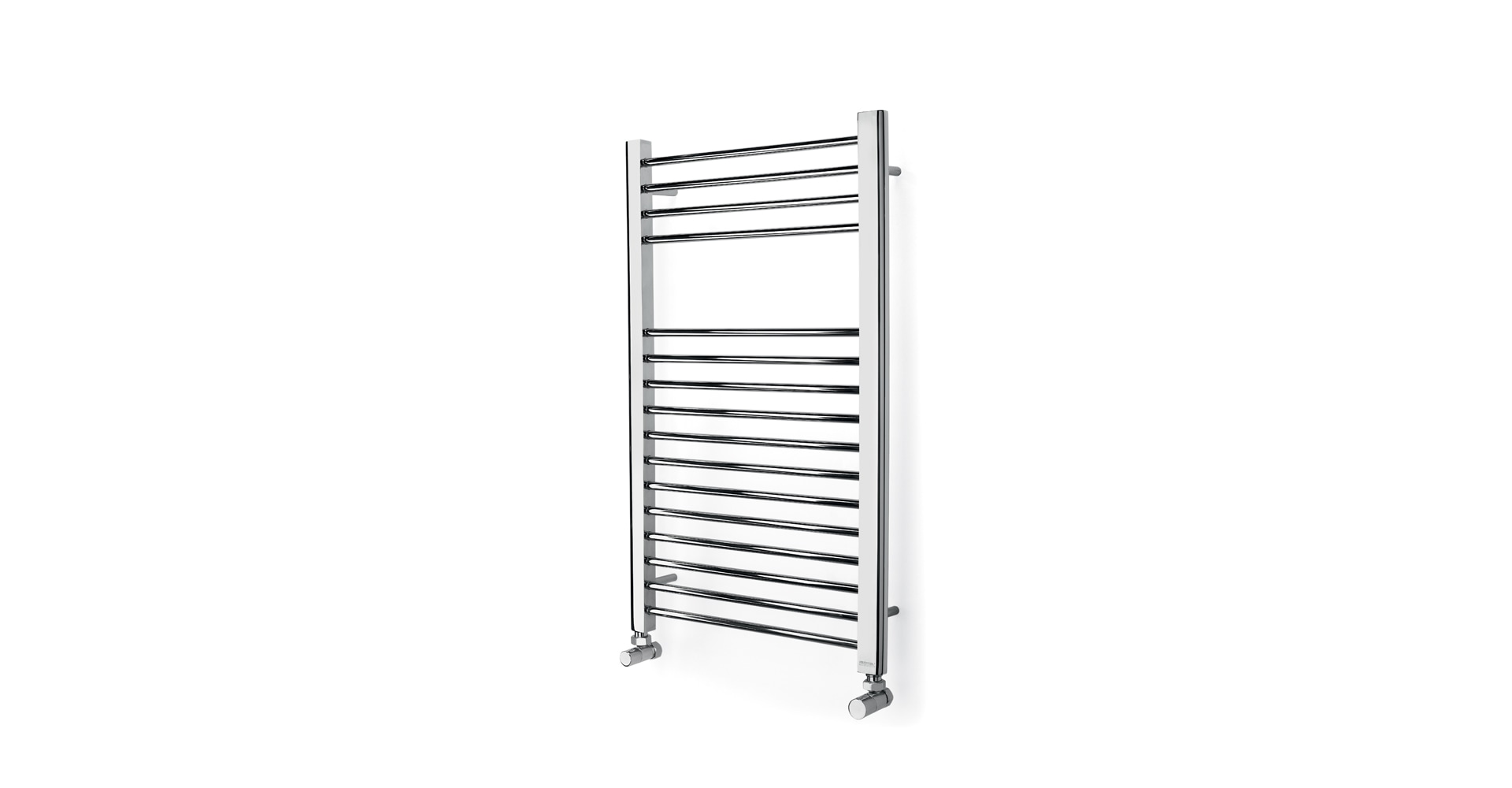 towel warmer STEEL ELEGANCE
Developed in an elegant manner, Steel Elegance evolved from a restyling
of the Steel Classic [First Collection] for the renovation of the Hotel Savoy
Madeira.
The reduction of the tube size and the adjustment of the fixation system
originated a cleaner concept.
The result is clear: a stainless steel towel warmer with the simplicity and
excellence of the classics in harmony with the comfort and lightness of the
present.